Welcome to the EuNC Digital Campus website! I hope you are able to find the information you need here through the various pages and links. If you have questions you can't find the answers to, or are interested in starting classes with us, please feel free to contact me at my email address:  digitalcampus@eunc.edu. I would be glad to connect with you! You can also access our most recent Digital Campus flyer here.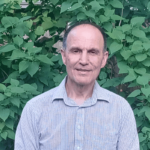 Alan Schrock
EuNC Digital Campus Coordinator
Programmes of EuNC Digital Campus
ABOUT EUNC
European Nazarene College (EuNC) is a vocational school of ministry in the Wesleyan-Arminian theological tradition, with the mission of Enabling Christlike Disciples for Ministry.
Before taking your first course at EuNC, you need to go through our admissions process. This helps us to get to know you better and to make sure we have the necessary information to contact you and keep accurate records for your time at EuNC. The steps for the admissions process are available in this section. It takes a few weeks to process your materials, so please submit your application materials as soon as you know you are interested in a class so you can be ready to go when it starts.
Please note that we work off of a cohort model. This means that we will wait until we get at least 10 new students to offer courses for our programmes. This allows us to make sure that you are not just taking individual courses but are a part of a learning community which is an important aspect of our transformative education at EuNC. We will keep you informed as the cohort is ready to start.
If you are just interested in taking a course here and there without a defined programme, you can sign up as a non-degree (occasional) student for the course(s) in which you are interested. The process is the same, just makes sure you indicate on the application that you are applying as a non-degree student.
Beyond the one-time application fee of €23 in the admissions portion of your process, the other main financial costs are for tuition/fees, books, and technology. Tuition and fees are set at €48 per ECTS. NOTE: Upon successful completion of 3 courses with the digital campus, the application fee will be credited back to your account.
Book costs will vary depending on the course. You can purchase your books from any bookstore, online or local, in either print or electronic format.
Reduced fees for auditing of courses and more details on the exact breakdown of tuition and fees can be found in the academic catalogue starting on page 27.
Since all courses are online, it will be necessary for you to have a dedicated connection to the Internet with sufficient bandwidth to handle streaming videos. Your computer also should be reliable and of sufficient power to handle general web content and receive streaming videos.
Payments for the application fees and tuition/fees can be done through PayPal or via bank transfer to the following bank:
VR Bank Main-Kinzig-Buedingen (Germany)
IBAN: DE13 5066 1639 0003 4573 03
BIC: GENODEF1LSR
Please provide an appropriate note in the transfer, as possible, so that the amount gets credited correctly to your account.

Course fees should be paid before the end of the class being taken. Registration will be restricted to only those with fully paid accounts.
Feel free to email any questions you may have to the Digital Campus Coordinator at digitalcampus@eunc.edu.

The postal address for the school and the Digital Campus is:
EuNC Digital Campus
Frankfurter Straße 16-18
63571 Gelnhausen, Germany
Telephone: (49) 06051 5387 330